About The Chiropractors at the Springfield Wellness Center and Other Services at the Springfield Wellness Center
Our Foundation Is Chiropractic Care.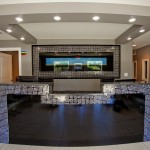 Long before the The Chiropractors at the Springfield Wellness Center, our practice was purely focused on helping the community improve their health through Chiropractic. This is still the foundation of care that we believe in. However, we now have more wellness services to supplement that foundation. With so many different services the path was clear to create the Springfield Wellness Center with The Chiropractors at the forefront.  One of the greatest advantages to our patients is that all of their wellness providers are under one roof, so we can communicate with one another and coordinate their care effectively.
First and foremost, The Chiropractors.
Founded as the base of the center, The Chiropractors is for those seeking relief from joint discomfort and pain or wanting to change unhealthy lifestyle habits.  Dr. Rob Calcaterra and Dr. Pat Macauley are the Springfield leaders in Chiropractic Care and can offer several different techniques and services that can get you feeling better quickly.
The Massage Club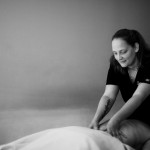 Massage therapy is a fantastic addition to our office.  Whether you are a chiropractic patient or not you will love the care that you receive from our therapists.  We have taken this service and elevated it from a great therapeutic add-on to a spa-like experience of its own. Our therapists are highly trained in deep tissue, pregnancy, elderly, hot stone, and much more.  We realize that many patients would like to receive regular massage but the price is sometimes prohibitive.  Which is why we developed a monthly membership program that makes regular massage extremely affordable.
8 Weeks to Wellness®
The 8 Weeks to Wellness® program changes the current healthcare system game by taking the focus off of sickness care and placing it on wellness care. Our 8 Weeks to Wellness® is a comprehensive wellness program that will optimize what you think about, how you eat and supplement, and how you exercise and care for your body. Our fitness facility houses state of the art exercise equipment and is run by 8 Weeks to Wellness Director, Nancy Thompson. Our goal with this program is to give the participants better health tools over an 8-week period that they can use for the rest of their lives.
Auto Accident and Work Injury Clinic
No one plans to have an accident, but when they do we have the therapy expertise to help patients get back to their normal functioning selves.  Accidents are a traumatic experience for your body and your spine.  Because we have so many tools at our disposal you are able to get world class care for your injuries to get you back to your pre-accident state as fast as possible.  We also pride ourselves in our ability to work with insurance adjusters and attorneys to make sure that your case is handled properly, your bills are taken care of and we expertly document your case to ensure that the insurance company knows that your injuries are due to the accident.
The Rapid Recovery Center
The Rapid Recovery Center is the latest service installment to the Center. This portion of the facility focuses on injury recovery and sports performance. The collection of equipment onsite compares to what professional athletes utilize in their training centers.  Patients of all fitness backgrounds and even those suffering from severe medical conditions see benefit from 6 different forms of therapy offered. Most importantly, services at the Rapid Recovery Center have affordable membership rates so that patients can access the equipment on a regular basis.
Take Your Health Where You Want It With The Chiropractors at the Springfield Wellness Center
Regardless of your health goals, please understand that we see ourselves as guides along your health journey. It's your body, your health, and your future. Our job is to offer you the finest wellness care possible in Springfield, make appropriate recommendations and work together to achieve your goals.
Take the first step towards relief by calling our Springfield practice today and making an appointment to discuss your health goals.
SCHEDULE YOUR APPOINTMENT »

Welcome To Our Office!
---
About The Chiropractors at the Springfield Wellness Center | (217) 726-0422