Auto Accident and Work Injury Clinic in Springfield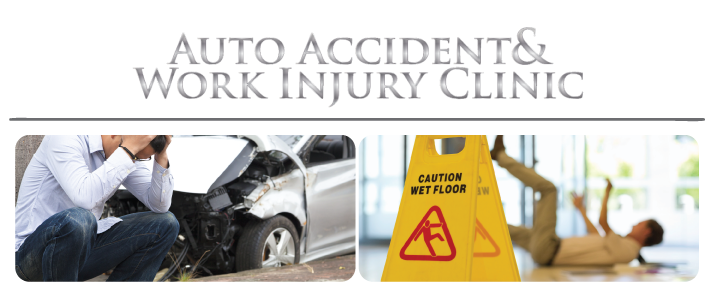 What most people do not know about their insurance coverage and auto accidents.
Regardless of the severity of the accident, we suggest patients come in as soon as possible for their initial consult. Recovery time is typically dictated by how quickly action is taken to fix the injury. We have same day appointments available for all new auto accident cases.
On your first visit you will need:
The Accident Report
Your Car Insurance Information
Even if you do not have any health insurance, you can still come in for treatment. Illinois State Law requires that the auto insurance company must cover your entire medical bill, regardless of fault. We specialize in coordinating with insurance companies so you do not have to worry about the headaches of paperwork.
For work injuries we provide thorough, well-documented treatment.
When you injure yourself on the job, you need to seek immediate medical attention not only for your health, but also to properly document the injury. During your initial visit, we will perform an examination to determine the exact nature of your injury. After the initial consult we will develop a personalized treatment plan to help heal the injury and relieve your pain. As a qualified work injury office, we will fully document your condition so you have all the paperwork you need to file an insurance claim.
Your focus should be your recovery. Let us worry about the paperwork.
Do you already have an attorney who is handling your case? The Center will work with any attorney on personal injury cases. If you are not already working with an attorney and we think that it would be in your best interest to speak with one we can give you recommendations on ethical and honest attorneys that we have worked with in the past. Getting into an auto or work accident is usually a new experience for most people, but we see them every day. Our Doctors are thoroughly trained on how to document and treat your case. The Chiropractors at the Springfield Wellness Center are proud providers of care for Accident Treatment Centers.
The Auto Accident and Work Injury Clinic is a part of The Chiropractors at the Springfield Wellness Center, call (217) 726-0422 to schedule your visit!
SCHEDULE YOUR APPOINTMENT »

---
Auto Accident and Work Injury Clinic Springfield IL | (217) 726-0422