The majority of us believe we need to starve ourselves to lose weight. But this should not be the case at all.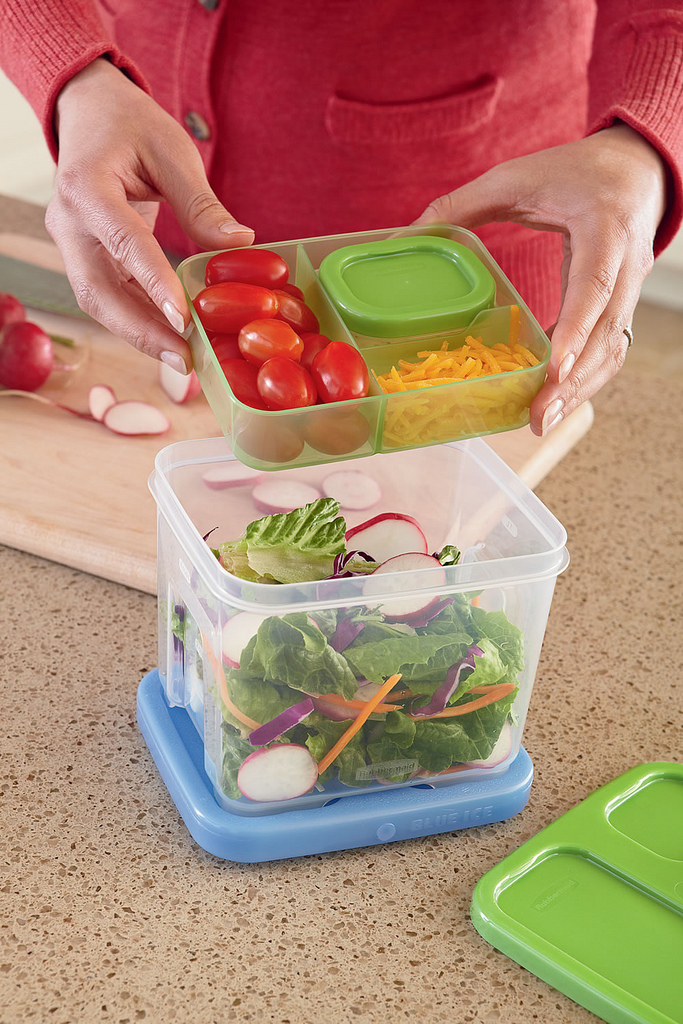 Researchers from the Agricultural University of Athens assessed 47 obese people with pre-diabetes or type two diabetes – they found that those who ate little and often had much better blood sugar control than those consumed three larger meals a day.** The researchers found that the people who ate six times a day saw a decrease in their glycated hemoglobin and glucose levels, which is a sign of improved blood sugar control.
CHALLENGE: Focus on eating five smaller meals per day instead of just having two or three larger meals.
Doing so will encourage your metabolism to burn and improve your chances of avoiding diabetes and heart conditions! ** The source for this study can be found here.
But who can find time to make five small meals every day – with a full schedule???
Fear not. With a little preparedness at the beginning of each week, it possible to stay on track with this new change in diet. Read below for seven life hacks that should help.
---
IN NEED OF A FITNESS & NUTRITION RESET?
JOIN US FOR A HEALTHY DINNER ON JANUARY 16TH, 2019
Well talk about:
Fitness That Works
Metabolic Syndrome (What it is and how to avoid it.)
How to Improve Health as We Age
Nutritional Timing
How to Take Responsibility and Control Over Your Own Health
WHAT: Becoming A Better Version of You | Cocktail Hour hosted by the Springfield Wellness Center WHEN: April 3rd at 6 PM WHERE: 1000 S. Durkin Drive, Springfield, IL 62704 RSVP IS REQUIRED: CLICK HERE TO REGISTER
---
SEVEN HACKS TO HELP PREPARE FOOD QUICKLY AND MAKE IT HEALTHY FOR THE WEEK
#1 COOK ONCE PER WEEK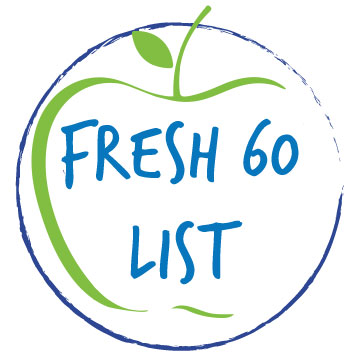 Pick one day a week to shop and cook most of your meals. This might seem like a huge task, but you'll thank yourself later when a simple reheat is only needed! Need ideas for healthy recipes? All patients of the Springfield Wellness Center have access to a free meal plan, Fresh 60. This plan provides 60 days' worth of clean, healthy meals. It even sends you a weekly grocery list in addition to the recipes! CLICK HERE TO LEARN MORE & SIGN UP 1 FREE WEEK OF FRESH 60 NOTE: If you are a current patient and would like access to Fresh 60, just mention it to your provider or the front desk next time you're in! REMEMBER: Meals in the fridge typically last one week so do not go overboard and prepare two or three weeks in advance unless you plan on freezing them!
#2 CONSIDER EACH FOOD'S SHELF LIFE
When preparing foods ahead of time, especially salads, consider ingredients that will go "bad" first and eat them at the beginning of the week. If you are preparing a salad, make sure that your dressing is stored in a separate container so that it does not become mushy. The same idea goes for food items that ripen quickly once consumed. Avocados, for example, can go brown quickly if not eaten within a day of being cut open.
#3 MAKE YOUR RICE COOKER WORK FOR IT
Rice cookers can prepare a lot more than just rice! Use yours to cook large batches of oatmeal for breakfast, vegetables, even fish quickly. Here's a site that has nutritious recipe ideas: http://www.organicauthority.com/17-rice-cooker-recipes-that-dont-include-rice/
#4 COOK EXTRA PORTIONS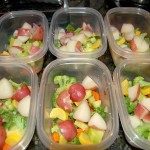 It's ok to repeat meals! When preparing dinner, make an extra portion or two that can be divided and devoured tomorrow for lunch or afternoon snack.
#5 MAKE SMOOTHIE PACKS FOR THE FREEZER
Does the idea of consuming five meals sound like too much food? Instead of consuming whole foods, try replacing the mid-morning or afternoon snack with a smoothie! Smoothies are also the perfect way to incorporate more vegetables into our diet. You can also freeze them to save space AND consume at a later date! This article provides six healthy smoothie recipes: http://www.modernhoney.com/6-healthy-superfood-smoothies/
#6 FREEZE YOUR PROTEIN
Always have protein on hand by storing leftover cuts in the freezer. Simply thaw in the fridge the night before you plan to eat it. We bet you'll waste less this way!
#7 PUT YOUR MUFFIN TIN TO GOOD USE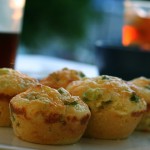 Muffin tins are a great way to portion out small meals. Think small pizza bites, taco bowls, egg frittatas… There are so many nutritious (and delicious) ideas to choose from. Here are 31 Muffin Tin Meal ideas: https://blog.paleohacks.com/muffin-tin-recipes/#
---