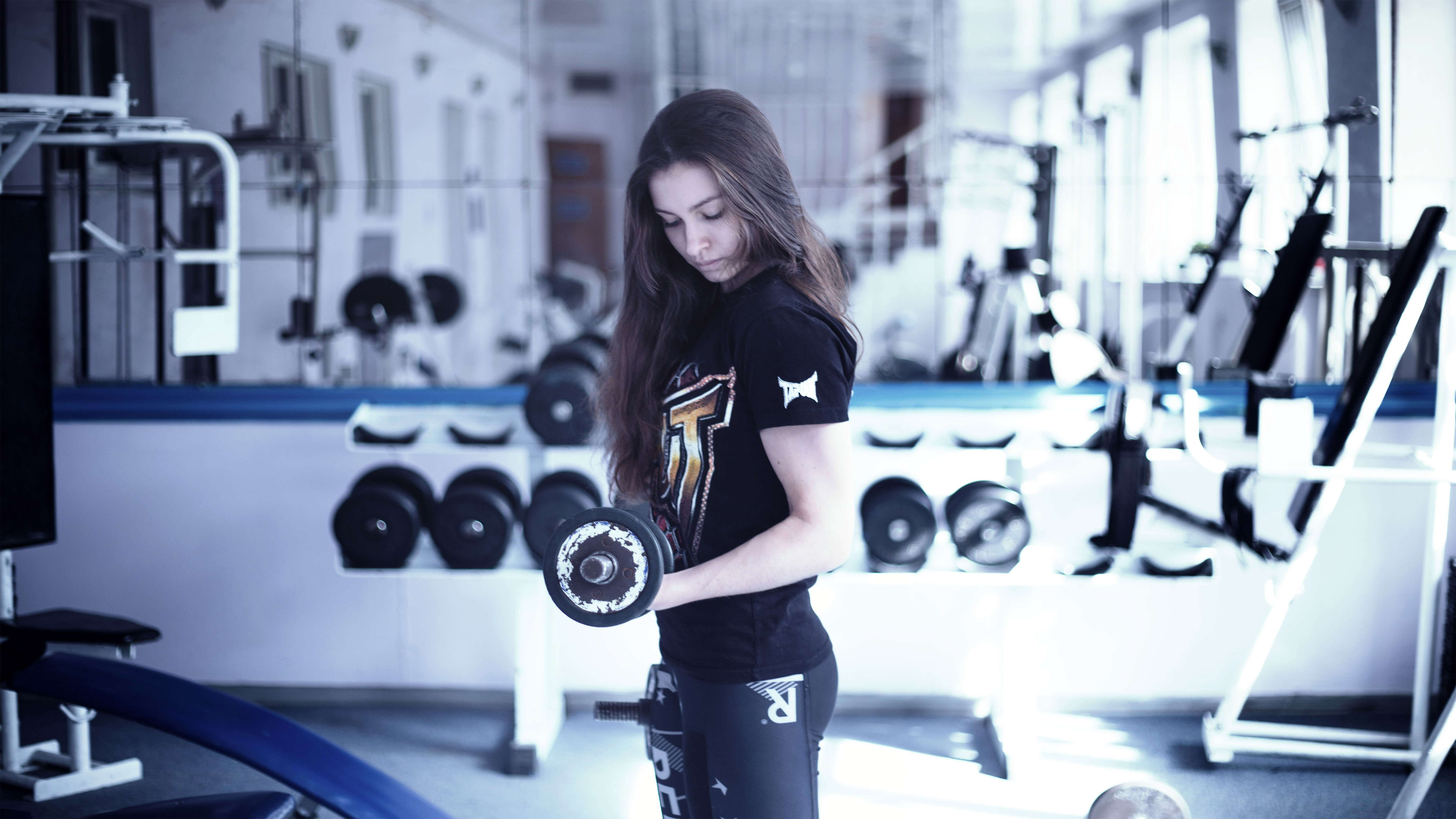 ARE YOU INCORPORATING WEIGHTS INTO YOUR WORKOUTS?
Feeling stuck in a nutrition rut?
Bored with working out?
MYTH: You will get "bulky" lifting weights.
FACT: Lifting weights builds lean muscle mass which burns fat. You cannot burn fat efficiently if you do not have lean muscle mass.
WHAT ABOUT MUSCLE WEIGHING MORE THAN FAT?
This is not necessarily true. A pound is a pound – both a pound of fat and muscle weight the same. Although muscle takes up a lot less space. Muscle tissue is dense by design. Since dense muscle tissue takes up less space than fat, it's possible you may weigh the same (or even more) yet appear slimmer than another person with the same weight and a similar height and frame because of the difference in your body composition.
Strength Training is just one component of the 8 Weeks Wellness Program designed to help our participants achieve their desired body composition.
Our mission is to change your perception of health and wellness for the long term with an eight-week program called 8 Weeks to Wellness.
---
IN NEED OF A FITNESS & NUTRITION RESET?
JOIN US FOR A HEALTHY DINNER ON JANUARY 16TH, 2019
Well talk about:
Fitness That Works
Metabolic Syndrome (What it is and how to avoid it.)
How to Improve Health as We Age
Nutritional Timing
How to Take Responsibility and Control Over Your Own Health
WHAT: Becoming A Better Version of You | Cocktail Hour hosted by the Springfield Wellness Center
WHEN: April 3rd at 6 PM
WHERE: 1000 S. Durkin Drive, Springfield, IL 62704
RSVP IS REQUIRED: CLICK HERE TO REGISTER
---
ARE SIX AMAZING STRENGTH EXERCISES TO INCREASE LEAN MUSCLE MASS
Push-Up

It seems so simple, but the push-up is often an underutilized exercise movement. We love it because not only is the push-up scalable for any fitness level, but it does not require any equipment! This movement works your upper-body muscles while engaging your core and allowing you to use the full range of motion in your shoulder blades.
HOW TO: Start with your body in a plank position with hands under shoulders, butt squeezed, and core engaged.
NOTE: If you cannot do five push-ups with good form, elevate your hands to a bench or chair to build better strength. Keeping your elbows tucked against your side, bring your body down towards the ground. Descend until your body is just above the ground and return to the starting position by fulling extending your arms. Repeat.
Dumbbell Row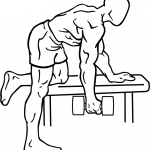 This movement focuses on building a strong back, arms, and core. We love it because it helps patients build proper posture!
HOW TO: Grab a lighter dumbbell to start, and find a bench or chair. Start with your left hand and knee on the bench. The right leg should be extended on the ground next to the bench to stabilize you, and the dumbbell should be in your right hand with arm extended. Squeeze your shoulder blades together and brace your core. Keep your elbow tucked in and pull the dumbbell to your chest until your elbow passes the side of your body. Lower the weight with control until your right arm is fully extended and repeat.
Air Squat

This is a very simple movement but also very challenging for most because of the lower-body mobility it requires. The air squat primarily strengthens our glutes and hamstrings (a.k.a. the posterior chain).
HOW TO: Start with your feet hip's width apart. Keeping your chest up and chin in a neutral position, pull your hips back and down with the majority of weight in your mid-foot. Your knees should track the position of where your toes are pointing but should never extend past them. Once your hips have reached below your hip crease, drive through your mid-foot to drive your hips up. Squeeze your butt at the top and repeat.
NOTE: If you have difficulty keeping weight on your mid-feet as you lower your body, target a chair or taller object to focus on form before getting your hips below your hip-crease.
Goblet Squat
This is an air squat done with weight held in front of you to engage your core AND legs.
HOW TO: Hold a dumbbell with both hands at chest level, keep your elbows tucked in. Complete the movement just like the air squat movement noted above.
Stationary Lunge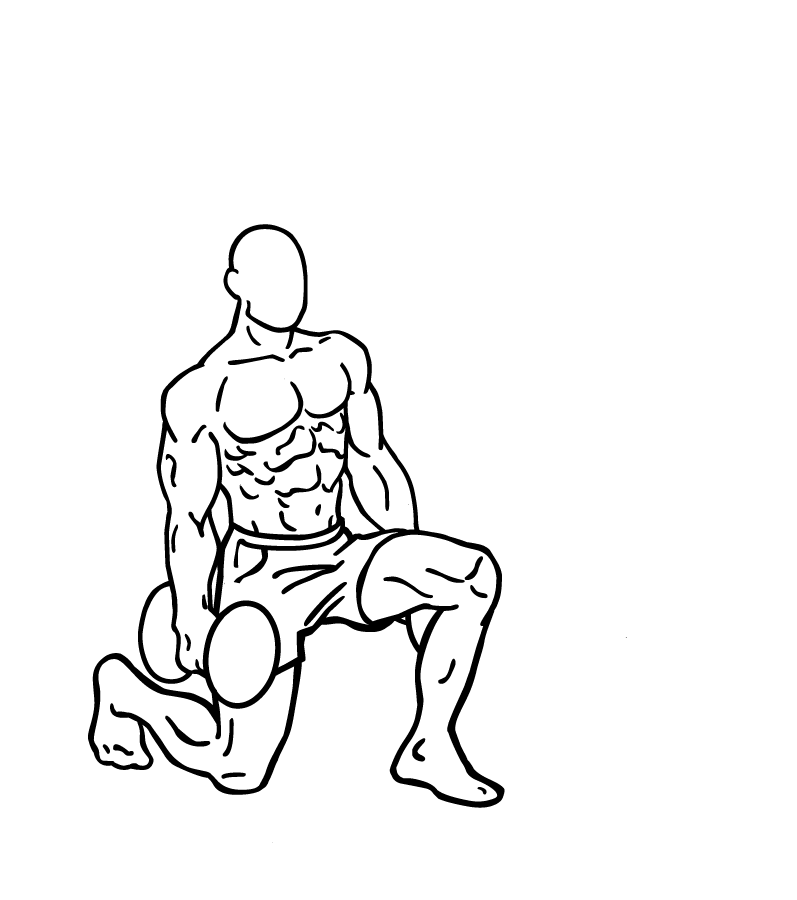 It's important to not only find movements that build strength but also improve balance and coordination. After all, the goal as we get older is to live independently as long as possible! This movement works the entire lower body.
HOW TO: Stand with feet shoulder-width apart. Next, take a step forward with your right foot, and a large step backward with your left foot — this is your starting position. Keep the front heel flat and descend into a lunge, bringing your back knee towards the floor. Stop just short of the knee touching the ground on the back leg with the front heel still flat on the ground. Pause for one second and return to standing. Alternate legs!
NOTE: If a body weight stationary lunge is too easy, grab a dumbbell for each hand and make it more challenging! It's always important to focus on form so make sure that is the priority.
Hip Extension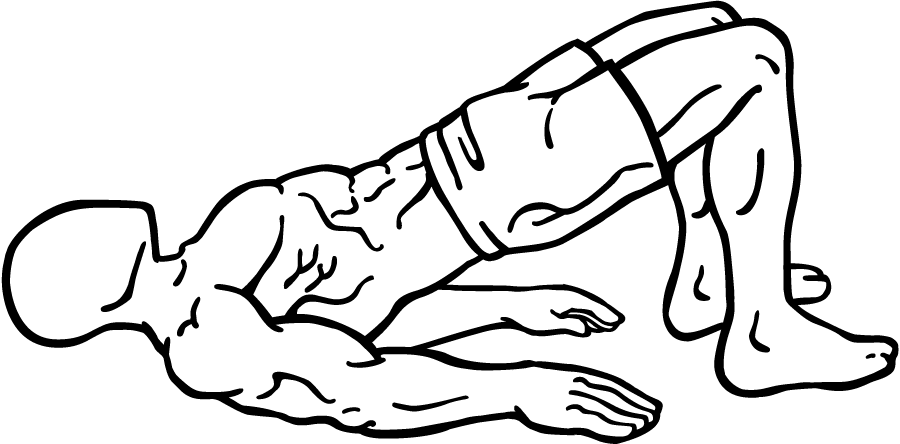 Did you know? Our glutes are one of the most underutilized muscles in our body, but also the largest in size. Regardless of athletic strength, this should always be an integral part of your warm-up and exercise routine.
Hip extensions are great at activating our glutes and building strength.
HOW: Lying flat on the ground, bring your feet as close as possible to your hips while keeping your feet flat on the ground. Squeezing the glutes, push through your heels to rise up into a bridge position with the hips fully extended. The shoulders down to the knees should be in line. Hold the position at the top, glutes, core, and hamstrings engaged. Lower the hips slowly back down to the floor – repeat.
---
Yes, fitness can be fun and functional! Even if you do not have time get to the gym today, try this workout at home or the hotel when traveling!
10 MINUTE TRAVEL WORKOUT
COMPLETE AS MANY ROUNDS OF THE CIRCUIT BELOW FOR 10 MINUTES
20 Air Squats
20 Push- Ups
20 Lunges (10 Each Leg)
20 Hip Extensions
---
IN NEED OF A FITNESS & NUTRITION RESET?
JOIN US FOR A HEALTHY DINNER ON JANUARY 16TH, 2019
Well talk about:
Fitness That Works
Metabolic Syndrome (What it is and how to avoid it.)
How to Improve Health as We Age
Nutritional Timing
How to Take Responsibility and Control Over Your Own Health
WHAT: Becoming A Better Version of You | Cocktail Hour hosted by the Springfield Wellness Center
WHEN: April 3rd at 6 PM
WHERE: 1000 S. Durkin Drive, Springfield, IL 62704