What Does Your Workout Recovery Look Like?
With so much emphasis placed on HOW or WHAT we should be doing to perform the most effective workout, sometimes the plan for recovery is overlooked. Which is unfortunate because it is the most underutilized way to enhance performance and body composition.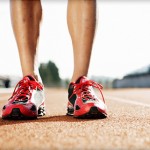 Why Is A Recovery Routine Important? Skipping focus on workout recovery is like planning to build the best house money can buy, but with really poor materials – it's a strategy that completely contradicts itself. Similar to materials needed to build a home, our body has several different systems that need to recover create our desired body composition and avoid injury. These include:
Structural System: Refers what most of us pay attention to: tendons, bones, and ligaments.
Neurological System: Controls our movement patterns.
Hormonal System: Very important but most overlooked! This system can affect so many things – sleep, skin, weight gain/loss, mood, and much more.
If one of these systems is not functioning correctly or is under stress 24/7, it can make meeting our workout/body goals almost impossible. What Should My Recovery Routine Look Like? Just like planning what your workout routine will be for the day (regardless activity: how far you will run, how much you will lift, how long you will bike, etc.), schedule out these seven elements to ensure you are ready to rock for your next fitness session. These are not in order of importance because they are all vital to recovery success!
---
OPEN HOUSE June 30th: YOU'RE INVITED
Join us at 9 AM for Yoga, Mimosas, Brunch & Beer Tasting!
The Springfield Wellness Center is opening its doors to the community for a celebratory open house that will include a complimentary yoga session from 9-10 AM with refreshments and more recovery fun after.
From 10 AM – 2 PM enjoy a complimentary:
- Chair Massage
- Cryotherapy Session
- Health Spinal Screening
- Normatec Compression Therapy
- Deep Tissue Laser Therapy
- Decompression Therapy
- And MUCH MORE!
---
#1 Mobility
Repairing tight muscle tissue is the key to reducing inflammation and avoiding injury. Foam rolling is the easiest and fastest way to do this. Try to spend at least 10-15 minutes total focusing on the muscle group that was targeted during your workout.
#2 Eating Immediately After Your Workout – At Least One-Hour Post Workout
Focus on clean carbohydrates and lean proteins that are easy for the body to digest. Healthy fats are great to consume too but try to avoid eating them after a workout because it will slow down the digestion system. The number of carbohydrates and protein needed to recover properly is different for everyone! If you would like to learn more about what your body specifically needs schedule a consult with our 8 Weeks to Wellness Director, Nancy Thompson. Clean carbohydrates to have post workout
Blueberries
Strawberries
Broccoli
Cauliflower
Zucchini
Summer Squash
Mushrooms
Whole grain bread
Rice
Potato
Sweet Potato
Beetroot
Turnip
Pineapple
Banana
Apples
Oranges
Lean protein to have post workout
Poultry
Seafood
Game meat
Pea Protein
Whey Protein
#3 Focus on Fats and Lean Protein Hours Before or Long After Working Out
Fat delivers vitamins and nutrients throughout your system and is vital for brain and organ function. It also will make you feel full and satisfied the remainder of the day. Try to add a fat source to every meal except for the meal you eat after working out. Awesome Fat Sources:
Olive oil
Nuts and legumes
Nut butters
Avocado
Egg yolks and animal fat
#4 Hydrate
It is important to note that more than half of your body is made up of water, so any dehydration will lead to a reduction in the functioning of vital processes. Although water may not be a direct source of energy the same way carbohydrates and fat can be, it plays a crucial role in the transport of nutrients to the cells. Without proper hydration, working out and eating will not work as efficiently as it should for your body. Water is also a natural beauty for our skin, hair, and nails. Our recommendation: Drink .5 oz of water per pound of body weight. If you work out or are sweating vigorously, drink more. For example, Mary weighs 144 pounds. Her daily water intake should be at least 72 ounces of water.
#5 Sleep
Sleep is our body's reset button and without the proper, our bodies would be in a constant state stress. Stress has a major effect on our hormones which, you guessed it, can have a negative effect not only on our workouts but our waistline! Make sure your getting at least 7 hours, if not more, every night. Need ideas for better sleep? Dr. Pat wrote a great blog a few months ago on five habits you can do to make sure that happens. Click here to read more
---
5 New Trends That Work (And Are Backed By Science)
# 1 Cryotherapy: It's Improves Sleep & Relieves Stress
For regular athletes who want to recover quickly like professionals: enter cryotherapy. For years the ice bath has been used in professional sports to assist in the rehabilitation of athletes with injuries. We now have Cryotherapy which replaces the need for icing. As you enter the Cryosauna, the sudden drop in heat stimulates the temperature receptors (it can drop to -264 degrees!), prompting the brain to transmit messages throughout the body. When you exit the chamber, blood is pumped vigorously around the body, which in turn enhances the oxygen supply and removal of toxins. The cold also triggers the nervous system to release feel-good endorphins plus the body natural anti-inflammatory reaction to extreme cold results in a pain reduction. The hyper-cooling treatment improves skin tone, signs of aging, manages pain, lowers inflammation, improves athletic performance and can mitigate depression.
Powerful modality for inflammation reduction and injuries
Decrease recovery time and increase athletic performance
Ideal for athletes who train more than four times per week
FYI – The benefits of Cryotherapy are accumulated from multiple sessions, not just one time.
# 2 Cold Laser Therapy: The Solution to Tendonitis, Shin Splints, Plantar Fasciitis, & More
The majority of people who train with repetitive motion such as running, tennis, jumping, etc. can relate to suffering through tendonitis at some point in life. Tendonitis is inflammation of the tendon and results from overuse during exercise. It's typically an injury that the majority suffer through until the pain becomes so excruciating that they have to stop training altogether. Albeit plain rest does help tendonitis, most of us are too impatient to allow the injured tendon to completely heal and go back to exercising too soon. When we do not allow proper time for healing, the same cycle begins again – train – injury – rest – repeat. Deep tissue laser therapy breaks this cycle. Deep Tissue Laser Therapy is a treatment that utilizes specific wavelengths of light to interact with tissue and helps accelerate your body's natural healing process and is effective in Increased Cell Growth, Faster Wound Healing, Anti-Inflammatory Action, Increased Vascular Activity, Reduced Fibrous Tissue Formation, Stimulated Nerve Function, Pain Reduction.
Reduces pain, stimulates healing, and allows injuries to recover quicker
Non-invasive, painless way to promote healing of meniscus tears, shin splints, and rotator cuff tears
Increased cell growth and metabolic activity, faster wound healing, and anti-inflammatory
One laser treatment only takes 5-7 minutes. How many times treatment is needed depends on the how chronic the injury is.
# 3 Normatec Recovery Boots: The Dream Solution for Leg Recovery
Normatec boots are the solution to make sure our legs are fully rested before our next run or lifting session. Designed by a physician bio-engineer, these boots are made to essentially compress out lactic acid in our legs after a tough workout, regenerating fresh blood cells to ensure legs feel brand new. A typical session can last between 30-60 minutes.
Incorporates pulsing compression to increase blood flow and accelerate the removal of metabolic waste created after a hard training day
Promotes a healing environment for Lymphedema/ Leg Edema, Deep Vein Thrombosis, and Pulmonary Embolism
# 4 Alter G Anti-Gravity Treadmill: Training Through Shin Splints
Shin splints are the absolute worst, but not anymore with the Alter-G. The Anti-Gravity treadmill is a specialized piece of equipment that supports a varied amount of weight of the user. The treadmill can support up to 80 percent of a runner's body weight, thanks to patented NASA technology, which supports the runner with a pressure-controlled air chamber. Users of the AlterG system can range from orthopedic rehabilitation patients, determined athletes and runners looking to expand their performance training, to those looking for a new advantage to cardio training.
Reduce gravity's impact between 20% and 100% of your body weight
Rehabilitate lower extremity injuries with less pain and less impact
Ideal for athletes looking to reduce stress on joints
Favorable for injured athletes looking to continue training
# 5 Hyperbaric Oxygen Therapy: Because More Oxygen for Our Bodies Is Better
Hyperbaric Oxygen Therapy (HBOT) is a treatment which enhances the body's natural healing process by putting the patient into a pressurized chamber which has oxygen been pumped into it. When liquid is put under pressure gas is more easily absorbed. So by putting the body in an increased pressure environment, oxygen can be absorbed at much higher levels by the liquids and tissues in the body. HBOT is a great therapy for athletes who are trying to recover from injuries or who are looking to increase their endurance and stamina. Non-athletes have had success utilizing HBOT for conditions such as strokes, concussions, Autism, Attention Deficit Hyperactivity Disorder, and overall healing, especially for soft tissue injuries.
Promotes recovery of acute fatigue in endurance athletes
Helps the body to heal naturally from typical running injuries such as muscle tears
Ideal healing environment for stroke victims and brain trauma
---
The Springfield Wellness Center has all of this equipment on site! If you're curious about any of the recovery gear listed above, feel free to stop by or call in and ask questions.
OPEN HOUSE June 30th: YOU'RE INVITED
Join us at 9 AM for Yoga, Mimosas, Brunch & Beer Tasting!
The Springfield Wellness Center is opening its doors to the community for a celebratory open house that will include a complimentary yoga session from 9-10 AM with refreshments and more recovery fun after.
From 10 AM – 2 PM enjoy a complimentary:
- Chair Massage
- Cryotherapy Session
- Health Spinal Screening
- Normatec Compression Therapy
- Deep Tissue Laser Therapy
- Decompression Therapy
- And MUCH MORE!